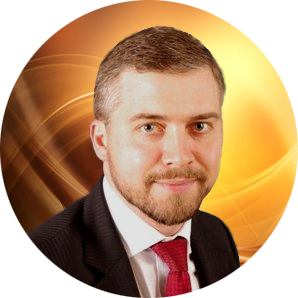 Paul Sitarz, CFA, FRM, CAIA
NJ Licensed Real Estate Agent
After a successful career as a portfolio manager, managing multibillion portfolios, I decided to use my investment insight to help you to build your real estate portfolio, understand the economy and fundamental investment concepts. On this personal website, I am sharing with you my professional investor's knowledge!
This website is the companion to my YouTube channel, where I am giving you the keys to investing better!
Even if this website is not intended to be an advertisement for any real estate professional services, you may, however, wish to know more about me:
I became a licensed real estate agent to help you to achieve your goals. I joined Alexander Anderson Real Estate Group. Their vision of how to conduct business, centered on the client, aligns perfectly with mine: providing more services to help you grow. So if you wish to get any real estate related service, please go to the "contact me" page. I am eager to help you with achieving your real estate goals, both residential and commercial.
On the residential side, I work closely with my clients to help them build their real estate portfolio on the short and long term, through multiple acquisitions. I am also happy to help you to buy your home, after all, your net worth starts here!
On the commercial side, my extensive financial knowledge allows me to have a deep understanding of your needs to grow your business. I aspire to contribute to your success!
Let's Start Something new

Say Hello!
If you wish to contact me, please leave your message below:
Not an investment advice
This website is solely for information and illustrative purposes and does not purport to show actual results. It is not, and should not be construed as an offer to buy or sell or a solicitation of an offer to buy or sell any security or instrument or to participate in any transaction or trading activity or more generally any course of action. Independent due diligence should be done, and independent advice should be sought when appropriate in order evaluate the risks, consequences and suitability of any investment.
Limitation of liability
The information provided on this website is subject to correction, completion, and amendment without notice. There is no guarantee that the described investment strategies will achieve the desired results under all market conditions. Moreover, it is not our intention to state, indicate, or imply in any manner that current or past results, when stated, are indicative of future results or expectations. Actual results and performance may be significantly different from historical experience and the statements and projection of this website.
Unless stated otherwise, a user should always assume that the information presented can be unreliable. Due to the possibility of human and mechanical error, inter alia, this presentation and all information and material contained in it is provided "as is" and "as available" and Paul Sitarz is not providing any warranties and representations regarding such information and regarding the website.
Forward-looking statements
This website may contain statements or projections that constitute "forward-looking statements" as defined under U.S. federal and other jurisdictions securities laws. Any such forward-looking statements found in this website are speculative by nature and are subject to various uncertainties. Any such forward-looking statements are based on available information at the time they were written. Paul Sitarz is under no obligation to update such written statements if conditions change or that unexpected occurrences happen to affect the statement afterward.
Copyright Notice
Unless otherwise noted all the information contained in this document is the exclusive property of Paul Sitarz. Any element of this document may not be copied or distributed, by any means, without prior written permission.